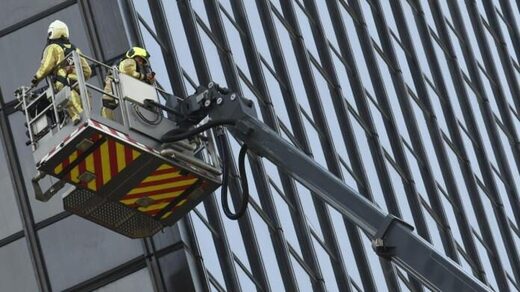 A fire broke out in one of the towers of the World Trade Center in Brussels.
The building is under renovation.
UA fire broke out on Thursday afternoon around 3:45 p.m. in the WTC tower, located on Boulevard du Roi Albert II, in the North district of Brussels, said Brussels firefighter spokesperson Walter Derieuw. A cloud of black smoke was emerging and was visible several kilometers away.
The building is under renovation, so it is not currently occupied. Only workers were there when the fire broke out. There are no injuries.
There is no water in the tower. The fire brigade must take it from the pumper on the ground floor. The site hoist was made available to them.
The fire started in a technical room on the 27th floor of the tower. It was insulation material that caught fire.