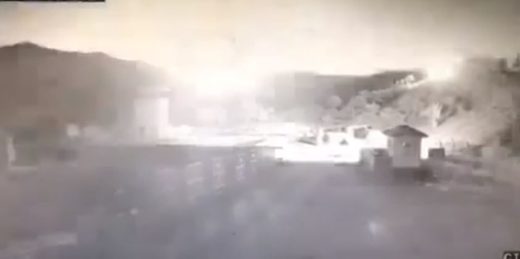 On the evening of Wednesday 27 May, residents of northern Turkey were treated to a spectacular light show. Videos on social media show a meteor fireball streaking across the sky, before exploding in the air with a thunderous boom.
According to Turkish news website
Daily Sabah
a "ball of light" was observed in several provinces at around 8:30 pm local time, including Artvin, Erzurum, Sivas, Tuncel and Ardahan.
Hürriyet
reports that a sound similar to thunder was heard as a result of the explosion.
Social media videos show the meteor fireball illuminating the night sky.