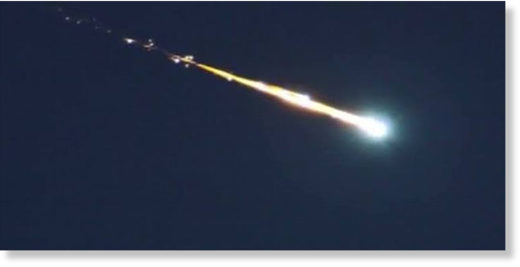 On Saturday night, at approximately 8:33 local time, a fireball could be seen in the Andalucían night sky. It could be observed in Seville, Granada and Almería.
The Institute of Astrophysics of Andalucía and head investigator José María Madiedo has analysed the meteorite and concluded that it was a rock that had detached from a bigger asteroid
and made its way into our atmosphere with a speed of 54,000 kilometres per hour.
The meteor was first spotted at a height of 78 kilometres above Ciudad Real, in Castilla de Mancha. It followed a northeast trajectory and burnt out at a height of 38 kilometres over the same province.