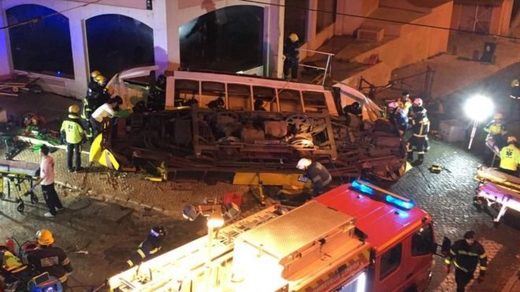 At least 28 people have been injured after a tram derailed and flipped over in Portugal.
The crash happened at about 6pm on Friday night near Rua de São Domingos a Lapa in Lisbon.
The tram went off the rails on a bend at the bottom of a steep hill
, according to officials.
It struck a building before it fell on its side, initially trapping about a dozen people in the wreckage and hurting others on the sidewalk.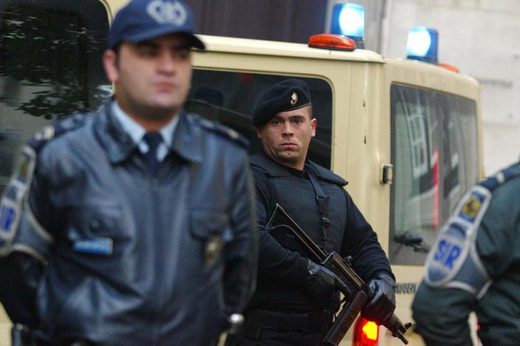 There were unconfirmed reports two British children were among the injured, including a baby.
Nobody was badly hurt in the incident, authorities said.
A witness told news website Publico
the tram appeared to fail to brake before it derailed
.
Around 50 rescuers were dispatched, the website said. Several fire engines were said to be at the scene of the incident.
Shocking footage appeared to show a tram carriage on its side in the road, with scores of officers surrounding it.
Footage captured by a witness also appeared to show multiple fire engines approaching the overturned tram to help.
The Standard have approached the Foreign Office for a comment.