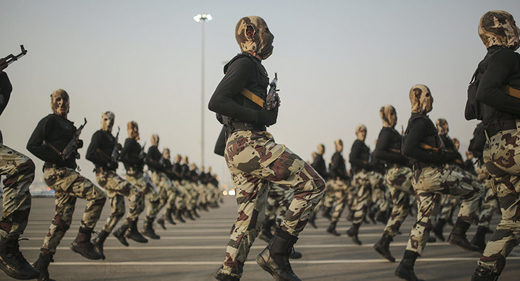 Back in spring, US media speculated that President Donald Trump's administration was trying to replace US troops in Syria with an Arab force.
The United Arab Emirates (UAE) and Saudi Arabia have reportedly sent troops to northeastern Syria, where US-backed Kurdish militias are stationed
, the Turkish daily newspaper
Yeni Şafak
reported.
Neither of these countries has commented on the reports so far.
In April 2018,
The Wall Street Journal
reported, citing unnamed sources that the administration of US President Donald Trump sought to replace the US military contingent in Syria with Arab troops.
At the time, Saudi Foreign Minister Adel al-Jubeir said that Riyadh would be prepared to dispatch troops to Syria as part of the US-led coalition:
"We are in discussion with the US and have been since the beginning of the Syrian crisis about sending forces into Syria. There are discussions regarding... what kind of force needs to remain in eastern Syria and where that force would come from, and those discussions are ongoing," he said.
The
WSJ
also claimed that the US had approached Saudi Arabia, Qatar, and the UAE, asking the countries to contribute billions of dollars to stabilise the northeastern part of Syria in a bid to prevent the emergence of a security vacuum once terrorists were banished.