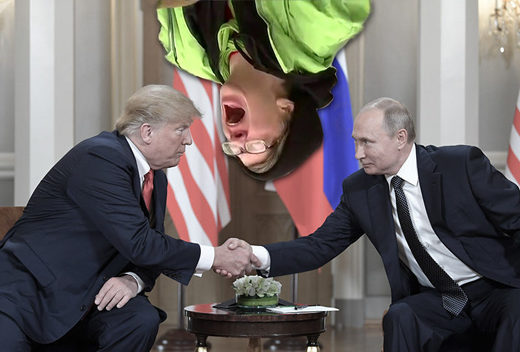 We knew it was going to provoke those vested in isolating Russia and keeping the US president on a leash, but we didn't know it would set off such a firestorm. Trump's brief meeting with Putin last Monday should really just be a footnote to the fact that trade, security, and diplomatic relations between the two countries are at an all-time low. Instead, the 'Washington Consensus' reacted as if the whole world had been turned upside-down!
This week on
NewsReal with Joe and Niall
, we're discussing the fallout and trying to understand why certain people consider a meeting between the world's largest nuclear powers as 'treason'.
Running Time:
01:36:48
Download:
MP3