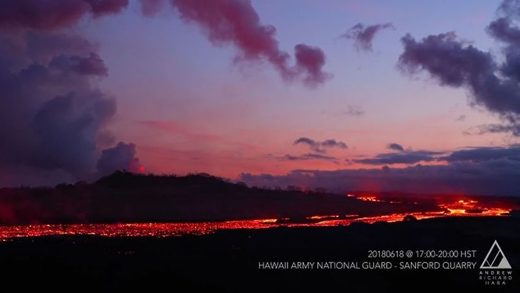 Hawaii County authorities say the number of homes confirmed destroyed in ongoing eruptions is now at 614.
Coverage of the Kilauea eruption threatening Puna subdivisions.
The new figure comes amid ongoing eruptions on the Big Island, which have forced thousands from their homes.
Lava fountains from fissure no. 8 continue to feed a channelized flow headed toward the sea, while at least two other fissures are also active.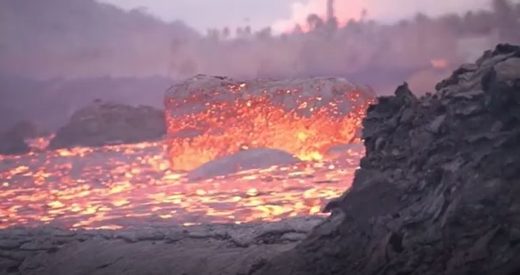 U.S. Geological Survey scientists said the channel was
flowing at up to 17 mph in places and creating "rapids"
at the base of a lava cone - now 164 feet high
- that sits where there used to be homes and roads and yards in Leilani Estates.

Comment: When lava flows like white water rapids:



Off Kapoho, lava continues to enter the sea, creating new land and
plumes of laze - haze and shards of glass.
The delta off Kapoho has grown to a stunning 380 acres
since Wednesday, according to officials, while Halemaumau Crater at Kilauea's summit has doubled in size since eruptions began in early May.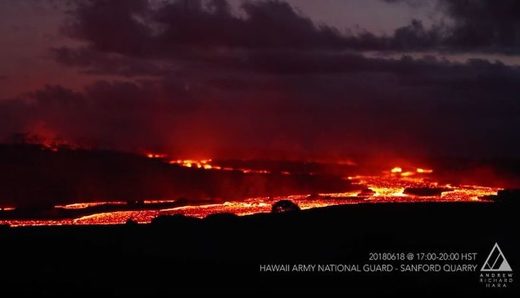 Since eruptions started May 3,
whole communities have been wiped out and hundreds remain in shelters while the ongoing volcanic activity has become something of a bizarre new normal.
On Friday, Hawaii County Civil Defense said lava spewing from fissure no. 8 poses "no immediate threat at this time" though people who live in lower Puna are being urged to remain vigilant.
As the eruptions continue, residents are opening up their homes and donating whatever they can to help the displaced. Several nonprofits and churches have also pitched up, putting up micro-homes or offering residents land on which to pitch a tent.
Authorities fear the true figure of homes destroyed is upwards of 700
, and are scrambling to address a growing housing crisis.
While fissure activity continues in lower Puna, sizable earthquakes and steam explosions at the summit of Kilauea have also been occurring almost daily.
Thursday marked the 10th day in a row that there was an earthquake

above a magnitude of 5.0

at the summit.
None of the quakes have been strong enough to trigger a tsunami, and all of them were caused by an explosive eruption at the summit.
You can watch the video
here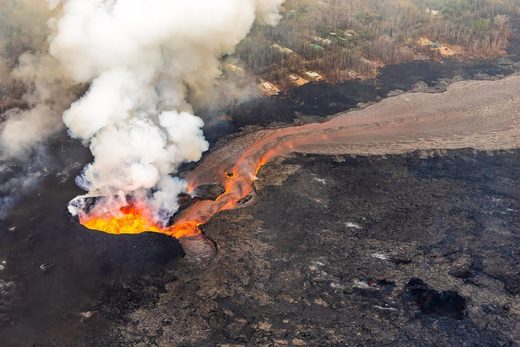 .