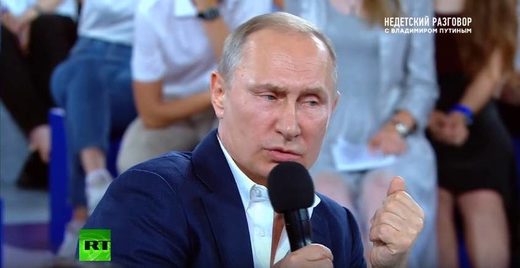 On July 21, President Putin held an almost 4 hour long session with students of all ages from "Sirius" in Sochi. The Center is a multi-disciplinary educational facility for gifted children, offering everything from sports to music, maths, physics and even chess. It was opened in 2014, and was Putin's own creation. In this outtake,
President Putin talks about the importance of being able to keep your cool in stressful situations, which in turn is an advantage in dealing with people who cannot
. "When a person has no better argument - they become aggressive." Hillary, take note!
Skip ahead to 1:17 for the video to start.