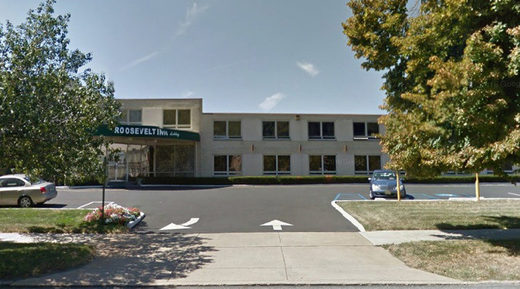 A teenage girl in Philadelphia is suing a motel for more than $50,000 for knowingly facilitating sex trafficking, after she was allegedly forced to have sex with more than 1,000 men as a 14 year old.
The Roosevelt Inn in northeast Philadelphia,
described
by prosecutors as the "local epicenter of human trafficking," is the target of the lawsuit, which alleges the motel allowed the pimping of the young girl.
"This child was forced into sex slavery, paid to do things with men double, triple, quadruple her age," Nadeem Bezar, a lawyer at the Kline & Specter law firm bringing the suit,
said
.
The suit was filed against the motel, its manager, Yagna Patel, and parent company UFVS Management Company in the Philadelphia Common Pleas Court Monday. Since being filed,
a number of other young women and adults have come forward to say they too were involved in sex trafficking at the motel.
According to the lawsuit, during 2013 and 2014, the then-14 year old, identified only as
M.B, was held at the motel for weeks and months at a time, unable to leave
. She was forced to have sex with as many as 1,000 men over two years and was dressed in sexually explicit clothing and "visibly treated in an aggressive manner."
The motel allowed the girl's traffickers to rent rooms and carry out their abuse
, the suit alleges. Customers were attracted to the motel through online ads and would go to the front desk upon arrival, where they would be directed to the room.
"People are policing the hallways, men and other johns are coming in and out of the hotel, and young girls walking up and down the hallways are scantily dressed," Bezar
said
.
"It's open and obvious, it's about as obvious as it gets."
The suit is the first known civil suit brought under the Pennsylvania Human Trafficking
Law
of 2014, which allows victims to be compensated by those who directly or indirectly profit from trafficking.
Patel said he was not aware of minors being used in prostitution, and that he had a good relationship with the police. "We just rent the room and that's all we can do," he said. "If we think a lot of people are having a party in the room, we kick them out."
According to Assistant District Attorney Erin O'Brien, Patel had cooperated with police and had been a witness in previous cases, adding that the hotel has been tied to other prostitution cases.
"Almost every trafficking investigation we have, we see the victim is at Roosevelt Inn,"
O'Brien
told
Philly.com. "I know our vice officers are out there on a regular basis."
The girl in the suit fell into sex trafficking after she left home after falling out with her parents, according to her lawyers. She got in with the "wrong group of people" who sold her into sex slavery. The girl has since reunited with her family and is receiving treatment.
A number of people involved in a prostitution ring at the hotel, including the girl's traffickers and abusers, have been convicted on prostitution charges over the past number of years.