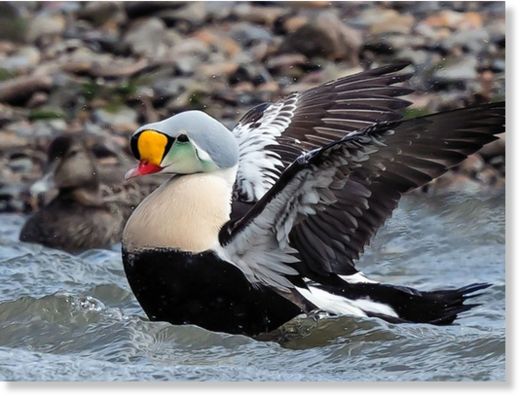 A stunning rare bird, hailing from the Arctic, has been spotted in Aberdeenshire.
The beautiful drake King Eider was found off St Combs in Aberdeenshire, on Wednesday.
Described as one of North America's most spectacular species, the King Eider forms large flocks during spring migration, sometimes exceeding 10,000 individuals, however, this duck appears to have been split from the flock.
Elsewhere a Ridgway's Cackling Goose was spotted at Castle Kennedy near Stranraer in Dumfries and Galloway.
The rare goose is native to North America. It breeds in northern Canada and Alaska in a variety of tundra habitats.
Source: The Press and Journal