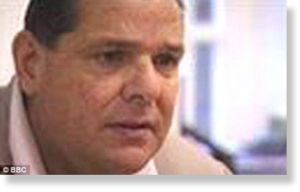 A former
News of the World
reporter who was the first to allege that Andy Coulson knew phone hacking was taking place at the paper was today found dead at home. Sean Hoare's body was found on a extraordinary day when a Met police chief resigned over the phone hacking scandal, four senior officers were facing questions and the Prime Minister was forced to call an emergency session of Parliament.
Police were tonight probing the possibility that Mr Hoare had killed himself and said that his death was 'not thought to be suspicious'. He was discovered at 10.40am at his home in Watford, Hertfordshire. A spokesman for Hertfordshire Police said: 'At 10.40am today police were called to Langley Road in Watford following the concerns for welfare of a man who lives at an address in the street.
'Upon police and ambulance arrival the body of a man was found. The man was pronounced dead at the scene shortly after. 'The death is currently being treated as unexplained but is not thought to be suspicious. 'Police investigations into this incident are ongoing.' Mr Hoare blew the whistle on the phone hacking scandal during an investigation by
The New York Times
last September.
He then told the BBC that he was personally asked by Mr Coulson to hack into phones and branded the former editor's claim that he was unaware of the practice as 'simply a lie'. Mr Hoare, a former showbusiness reporter at the newspaper, claimed that Mr Coulson asked him to hack into phone messages in pursuit of stories. Mr Hoare was sacked over drink and drug problems, and the paper at the time said his claims should be treated with 'extreme scepticism'.
It said: 'The
News of the World
repeatedly asked the
New York Times
to provide evidence to support their allegations and they were unable to do so. 'Indeed, the story they published contained no new credible evidence and relied heavily on anonymous sources, contrary to the paper's own editorial guidelines. 'In so doing, they have undermined their own reputation and confirmed our suspicion their story was motivated by commercial rivalry. 'We reject absolutely any suggestion there was a widespread culture of wrongdoing at the
News of the World
.'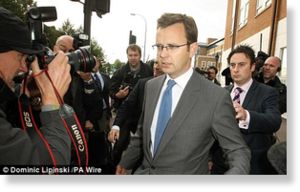 In his claims to
The New York Times
, Mr Hoare said that he had played messages obtained through phone hacking to Mr Coulson, the
Guardian
reported. He told investigators that he had been 'actively encouraged' to obtain information through the practice.
The discovery of Sean Hoare's body comes on a day when:
David Cameron cut short an official trip to South Africa for emergency session of Parliament on phone hacking
Met Police chief Sir John Yates resigned over the handling of the investigation in the News of the World
Four senior police officers faced investigation by the Independent Police Complaints Commission
Former
Sun
editor David Yelland tonight tweeted: 'Sean Hoare was trying to be honest, struggling with addiction. But he was a good man. My God.' Last week Mr Hoare expressed his wish that the hacking scandal would result in the cleaning up of journalism in general, the
Guardian
reported. The paper also reported that the former journalist had recently broken his nose and injured his foot while dismantling a marquee. He told a reporter he missed the days when he was able to go out on the town.
Two police officers were on duty outside Mr Hoare's flat last night where curtains had been drawn. One neighbour said Mr Hoare's personality had changed in the last few months. The man, who did not want to be named, said: 'I've known him on and off for about a year. 'We used to have a chat outside and a smoke and would talk about football. It is shocking he is no longer with us. 'I feared the worst a couple of months ago. He wasn't looking in great shape physically. He was not his usual, bubbly, friendly self.'
The neighbour said it was difficult to read Mr Hoare and at times 'hard to believe half of the things he said'. The neighbour said when he asked how he was, Mr Hoare replied: 'Don't worry about me.'
Sean Hoare's Claims
Last year Mr Hoare publicly claimed that Mr Coulson was aware of phone hacking while he was editor at the
News of the World
.
He gave an interview to the
New York Times
, and then to the BBC, about the use of phone hacking at the newspaper.
Speaking to BBC Radio 4's PM programme, he said phone hacking was 'endemic' in the newspaper industry.
Mr Hoare, who worked on the
Sun
before being recruited by Mr Coulson to work on the NOTW, said: 'He was well aware that the practice exists. To deny it is a lie, simply a lie.'
Mr Coulson denies the allegations.
Later, Mr Hoare was interviewed by police over the allegations he had made but would offer no comment, Director of Public Prosecutions Keir Starmer said in December.