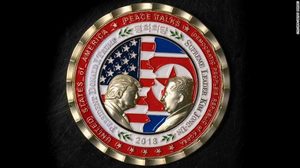 Coin flipping
We cannot waste time. We can only waste ourselves.
- George Matthew Adams
Recent Comments
This article makes a big deal about the 1934 default. In actuality, the US gov't has defaulted numerous times and, in a de facto sense, is...
---
Trump seems to me to be the most powerless potus in memory. All the others would make demands, requests, directives, executive orders, and their...
---
The incredible shrinking woman !
---
Everyone in the top photo are basically wearing the same garb. Most interestingly though, is the back bulge photo....... obviously the butt of an...
---
Wild +1 120 comments. There would be only 10 (from people in agreeance) if everyone could read, understand and assimilate all the information out...