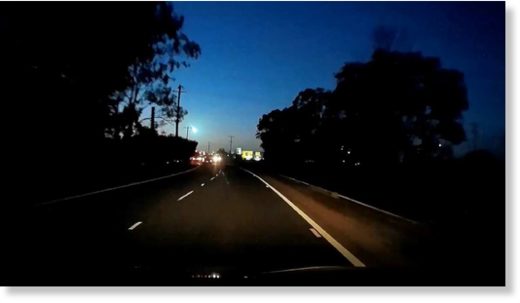 This is a rare type of meteor flashing across the sky above Newcastle.
Graeme Challen's dashcam captured the moment, as he was driving east along the New England Highway towards Hexham Bridge.
"It had this incredible electric blue-green colour," he said, adding that the colours were lost in the picture because of the headlights and streetlights.
Meteor video: The date is incorrect because it hadn't been set.