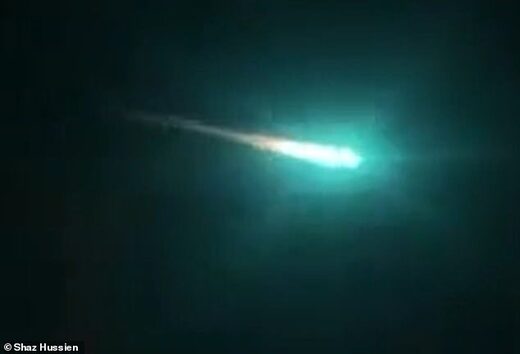 Pilbara residents have been treated to an astronomical spectacle overnight after a green fireball lit up the night sky.
The meteor was spotted at 12.46am on Monday morning and was caught on camera by shocked onlookers — including the Karratha Police — in Port Hedland and Cape Preston, near Karratha.
Matt Woods from the Perth Observatory said the green colour was the result of magnesium from the rock burning up as it entered the atmosphere.
It was likely no bigger than a pebble and was probably travelling between 16-50km per second.
"So that's like going from the Perth Hills to the CBD in a second," Mr Woods said.