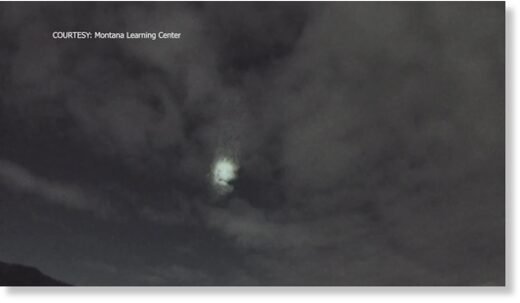 The Montana Learning Center (MLC) at Canyon Ferry was able to capture video of a fireball that streaked across the sky on December 29 thanks to their new meteor tracking technology.
Believed to be the first of its kind installed in Montana, the All Sky Fireball Camera System is capable of giving a 3D atmospheric trajectory of meteors as well as their velocity, magnitude, pre-atmospheric mass estimate for the meteoroid and determine the orbit of the meteoroid prior to hitting Earth.
MLC director Ryan Hannahoe says they were lucky to catch the fireball: "We just set up the camera system and focused the camera on the night of the twenty-ninth and it just so happened about five or six hours later we captured that fireball," said Hannahoe. "So that was beginner's luck, as they call it."