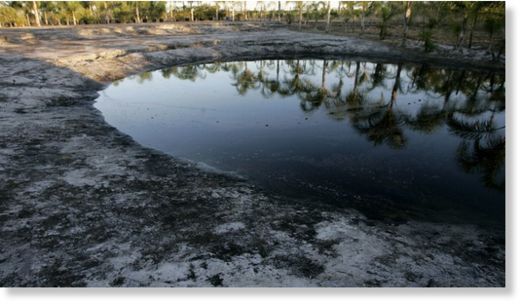 Owner ran to escape falling sand.
About 3:30 p.m. Thursday, Luis Hernandez felt the soil trembling beneath his feet.
"He had to run that way," said his wife, Orpha, pointing to the east behind their three-bedroom mobile home.
He heard air coming up, "Whooo, whooo, whooo," Orpha approximated the noise, as if underground air was rushing to the surface.
Luis knows because he looked at the clock on his phone - in just five minutes, a 100-foot wide sinkhole opened in the sand, gulping pots with palm trees and ligustrum hedges and catley guava.
By Friday, they'd rescued all the nursery plants from the one-acre plot, moving them to the adjoining nine acres. But the hole had swelled 20 feet wider, and at 4 p.m. Friday, the circular mouth was an estimated 140 feet across.