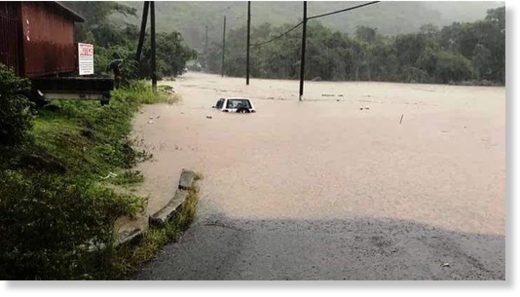 A tropical wave interacted with the Inter-Tropical Convergence Zone (ITCZ) on 1 August, bringing heavy rains to Grenada for more than seven hours,
causing landslides, flooded homes and flooded and blocked roadways.
According to the Met Office, the tropical wave was expected to continue until the evening of 2 August.
Damage to houses and agriculture are still being assessed. The National Emergency Advisory Council has declared parishes of St. George and St. David (two parishes out of a total of six) as disaster zones. Nine houses had been damaged in Garraway and the residents have been relocated. Also the national stadium has been damaged and the Ministry of Forestry had to be relocated.