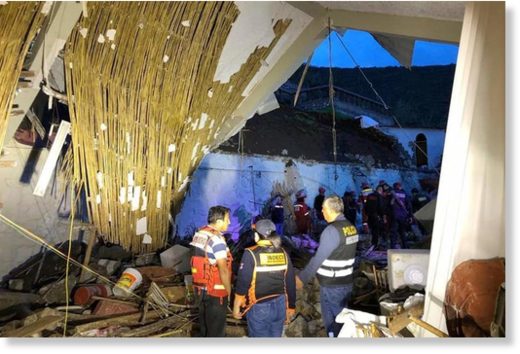 At least 15 people were killed when a landslide crashed into a hotel during a wedding celebration in south-eastern Peru, officials say.
The impact of the mud and rocks forced the building's walls and roof to cave in while guests were inside dancing.
Twenty-nine people were injured and had to be pulled from the debris following the incident on Sunday in the Andean city of Abancay, officials said.
Local media report that the incident occurred during heavy rain in the area.