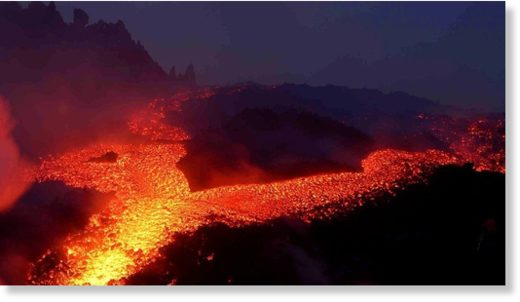 Europe's largest active volcano, Mount Etna, looms large over the island of Sicily but new research indicates that it may pose a threat to the entire coastal population of the Mediterranean.
While many might fear the prospect of a fiery, ash-covered death, akin to the historic tragedies caused by eruptions at Mount Vesuvius, where heads
exploded and blood boiled
, a tsunami may prove to be the biggest danger wrought by Etna.
"The entire slope is in motion due to gravity,"
explains
geophysicist Heidrun Kopp from the Geomar Helmholtz Centre for Ocean Research in Germany, who recently published research
results in the journal Science Advances
.
"It is therefore quite possible that it could collapse catastrophically, which could trigger a tsunami in the entire Mediterranean."