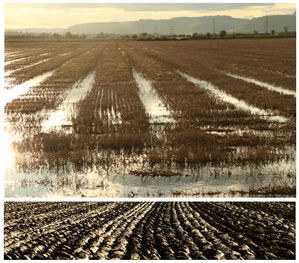 The struggle continues for our Crop Watch agronomists this week, particularly in Scotland where ware potato crops are at risk of being left in the ground to rot.
SAC senior potato consultant Matthew Smallwod was driving through snow, against the backdrop of growers trying harvest their crops. "It's been a fight between the elements and the grower," he says.
"The elements have won by knockout against growers under contract. Those on the open market are awaiting the judges' decision."
Growers that gambled on late burn-offs of their crops will now be playing cat and mouse with the weather, desperately trying to finish harvest before it is too late.