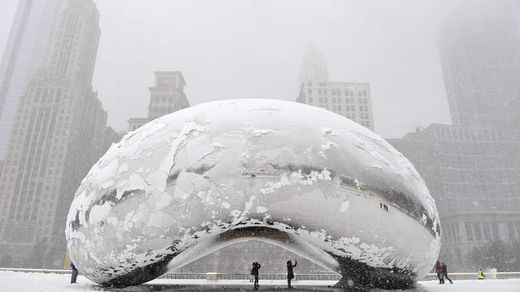 US government offices are closed as the East Coast braces for a blizzard that dumped heavy snow on Midwestern states in recent days.
Schools are shut and more than 1,500 flights cancelled at Washington DC and Baltimore airports, with up to a foot (30cm) of snowfall predicted.
Officials have warned of power cuts in the mid-Atlantic region between New England and the south-eastern states.
On Tuesday, Chicago saw heavy snowfall with about 10in reported in some areas.