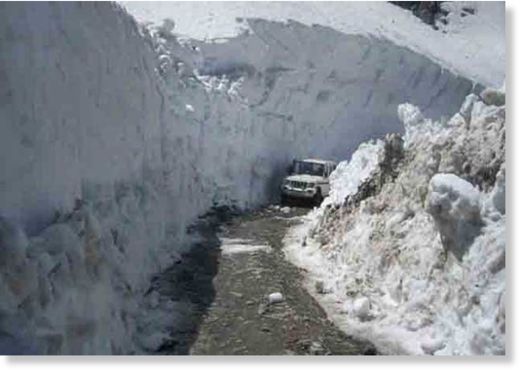 The Rohtang Pass at 13,050 ft in Himachal Pradesh, which acts as a key road link between Manali and Keylong, has been closed due to heavy snowfall in the area.
The pass has 5 foot snow due to heavy snowfall for the last two days due to which traffic has been closed on the Rohtang Pass, government officials informed.
Rohtang Pass is also used to transport supplies to the Indian Army posted along the China and Pakistan borders in the Ladakh region of Jammu and Kashmir.
GREF (General Reserve Engineering Force), a Border Roads Organisation (BRO) wing has removed its posts from the Pass.
The Pass will now open around May at the onset of summer.