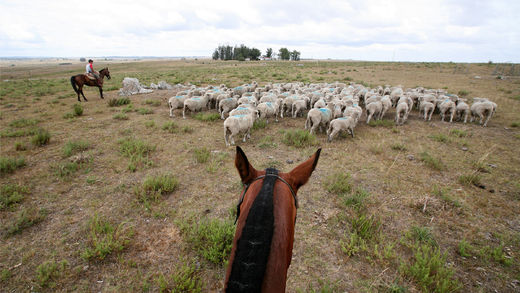 A storm carried heavy rainfall, lethal winds and drastic temperature swings into Uruguay last weekend. In the course of the three days that it lasted, the storm managed to take the lives of more than 30,000 of the country's sheep.
The storm, which was particularly damaging for the country's north and northwest regions, where much of Uruguay's sheep and ewes are raised, was unlike anything most of the country's northern residents had ever experienced.
"I have never seen anything like it, and the people who have spent years working in the countryside haven't either - not even their parents or grandparents have told them stories like these," Walter Galliazzi, a farmer in Salto in the country's northwest told local newspaper El País The combination of near-freezing temperatures, some eight inches of daily rainfall and powerful winds was too much for the sheep, many of which had recently been shaven.