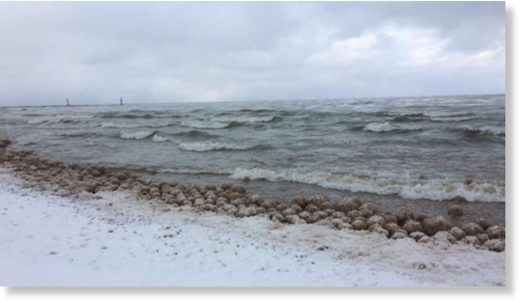 Goodness gracious, great balls of ice!
A bitter blast of Arctic air that brought dangerous wind chills across the Midwest last week also helped create the conditions for a rare phenomenon known as "ice balls" on a Lake Michigan beach.
The National Weather Service in Grand Rapids said Friday that it "took a while" but the conditions needed to form the balls finally got just right.
"These can usually be seen as early as late December and early January when temperatures fall into the teens and single digits," the Weather Service said.