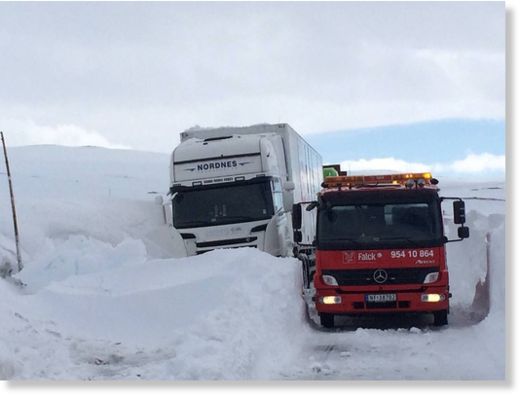 Trucks got stuck for 11 hours on the mountain passage Hardangervidda.
A column of eight trucks were stuck in the middle of Hardangervidda for eleven hours. Plowing crews worked on getting them off the mountain.
There has been very bad weather in the mountains in the last day.
Plowing crews report there is now up to a meter (more than 3 feet) of snow on the roadway.
See photo. There is a
lot
of snow.
Thanks to Alf Inge Fagerheim for this
link