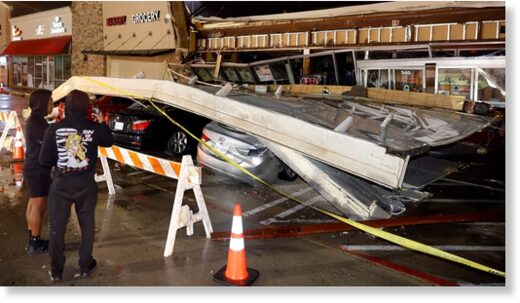 At least 13 people have died in multiple states due to severe weather across the country as a powerful storm system that brought
golf ball-sized hail and tornadoes
to the South continues to march Saturday across the Northeast.
The storm spurred wind gusts strong enough to topple tractor-trailer trucks, leaving more than 1 million people without power
and threatening to bring more torrential rain, tornadoes and heavy snow.
The storm system is the same that dumped feet of snow across parts of California, leaving some
trapped in their homes
with snow piled as high as second-story windows and prompting the governor to declare a state of emergency in 13 counties. Many of those affected are now bracing for another round of snow and rain on Saturday from a new system.
At least five Kentuckians have died in connection with the severe weather that hit the area Friday, Kentucky Gov. Andy Beshear said during a news briefing on Saturday.