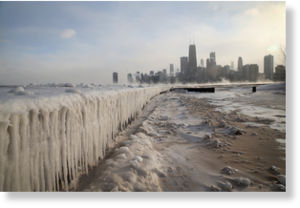 A Chicago woman has been basically trapped inside her home for weeks because her door has been encased in a block of ice.
River Bully told CBS 2′s Ed Curran that a neighbor's leaking pipe is to blame.
Since 1950, Bully has lived in her Fuller Park home. For weeks now, she has been a prisoner, her back door surrounded by ice from a neighbor's leaking pipe.
She called 311, and a worker with the Chicago Water Department responded, but it didn't bring results.