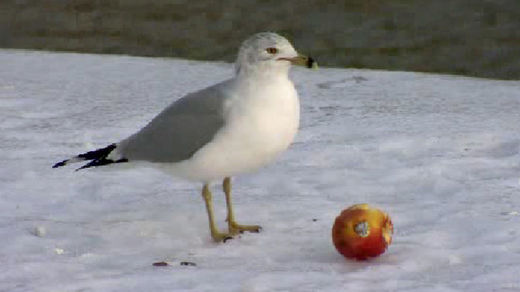 The extremely cold winter we're having is affecting wildlife and causing a rare sight in Pittsburgh.
People are now gathering nightly to watch thousands of seagulls that have converged on the Allegheny River, not far from Heinz Field.
While seagulls are normally around here, Bob Mulvihill from the National Aviary in Pittsburgh
says what's going on right now is very rare.
There's an estimated flock of as many as 8,000 gulls that congregate each evening on the Allegheny River and what's most abnormal is how far some of them have traveled.
"It's very uncommon to have the conditions that lead to this kind of concentration," said Mulvihill. "These birds will stay on the Great Lakes until they freeze over, and then, they hesitatingly go south looking for some open water."
But he and the other birdwatchers that have started gathering in the evenings to examine the rare sight, say a few of the gulls are from very far away -
some from the arctic
. The same areas as polar bears.