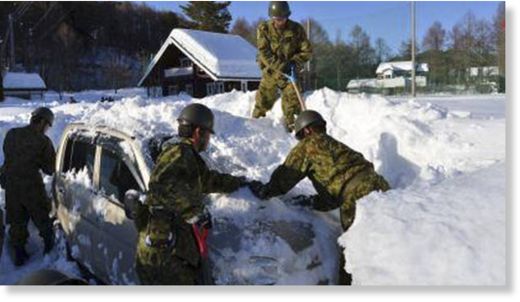 The heavy snowfall that hit the Kanto and other regions the last two weekends has sent vegetable prices skyrocketing and caused shortages of some food types.
According to the Agriculture, Forestry and Fisheries Ministry, prices of vegetables such as leeks, spinach and carrots have been pushed up by 20 to 40 percent compared with the corresponding average for the past five years.
For example, leek prices reached ¥562 per kilogram Saturday, a sharp rise from the ¥323 they fetched Feb. 7.
"The deep snow, especially in Gunma and Saitama prefectures, has stopped shipments of lettuce, cabbage and cucumbers from those areas," said a spokesman for the Maruetsu Inc. supermarket chain.