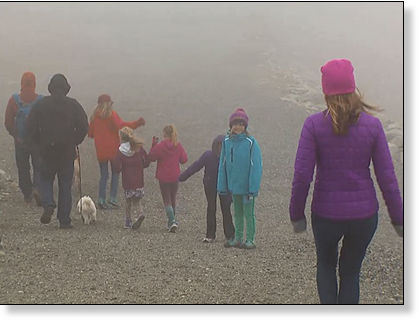 It's only early September, but at least one Washington ski resort is already seeing some snow.
Crystal Mountain Resort welcomed several inches of fresh snow in the higher elevations late this week. It was bare at the base Saturday, but many visitors were quite surprised to see snow just below the 7,000 foot elevation level.
"It was a surprise. It was a little chilly," Sherri Luick said after stepping off of the resort's gondola. She's visiting the area from Minnesota.
"It's been cloudy ever since we got here. We were hoping to catch a shot of Rainier," said Tyler Paige, who moved to Seattle in early July.
"No such luck. No such luck," Paige Hall added.
A couple inches of snow fell on Friday, which added to the dusting that coated the higher elevations on Thursday, resort employees said.