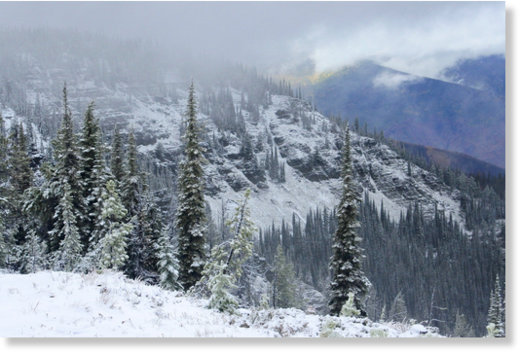 Record snow Montana & Western U.S peaks blanketed above 5500ft | Mini Ice Age 2015-2035
As the ultra-Low Pacific storm on the 15th dragged onshore, record snow covered Montana and Idaho, taking aim at B.C and Alberta next.
The US Weather Service did not issue blizzard or snow warnings for all peaks above 5500ft.
This is a look at the snow totals after the storm passed.