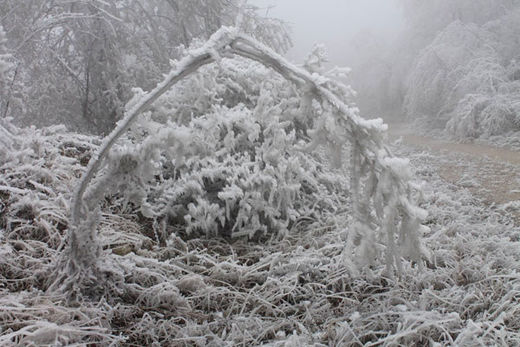 About 40,000 homes on the outskirts of Budapest went without electricity on Tuesday as freezing rain blanketed the area and falling trees cut power lines, Hungary's Disaster Relief Agency said.
Heavy branches fell and entire trees toppled as ice as thick as 10 centimeters (4 inches) coated them, threatening entire forests in altitudes above 400 meters
, according to people who ventured to higher-lying areas.
Forestry services closed off large tracts of land located higher than 400 meters above sea level to prevent injuries. No deaths or injuries have been reported.
One forestry worker who visited the Borzsony Mountains north of Budapest said the woods echoed with loud cracks and hissing sounds as branches and trunks gave way under tons of ice.