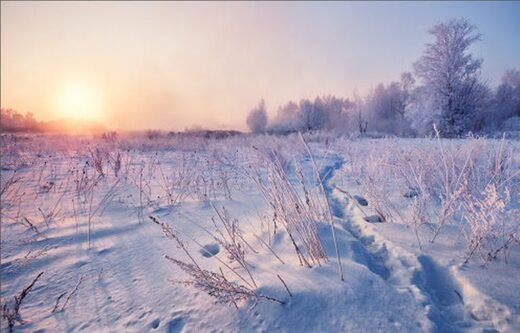 It may be late-April, but spring 2021 is a no show across much of Europe.
The continent is suffering a climatic reality similar to that of the previous prolonged spell of reduced solar output: not since the Centennial Minimum (1880-1920) have Europeans suffered an April this cold and snowy.
ENGLAND'S COLDEST APRIL SINCE 1922
Despite the cherry-picking, the UHI-sidestepping, and the unrelenting propaganda, the British Isles simply won't heat up — the UK's agenda-shoveling Met Office has admitted as much themselves.
Recently, one of the Met Office's key data sets revealed that the 2010s actually came out cooler than the 2000s — a fact that goes against ALL mainstream logic: we were told average temperatures would rise "linearly," always up and up and up on an endless march to catastrophe if no poverty-inducing action was taken...
The Central England Temperature record (CET) measures the monthly mean surface air temperatures for the Midlands region of England. It is the longest series of monthly temperature observations in existence anywhere in the world, with data extending all the way back to the year 1659.
The CET's mean reading for April, 2021 (to the 18th) is sitting at just
5.8C
— that's
1.5C
below the 1961-1990 average
(the current standard period of reference for climatological data used by the WMO-an historically cool era btw)
, and ranks as the coldest April since 1922, and the 18th coldest since records began 362 years ago.