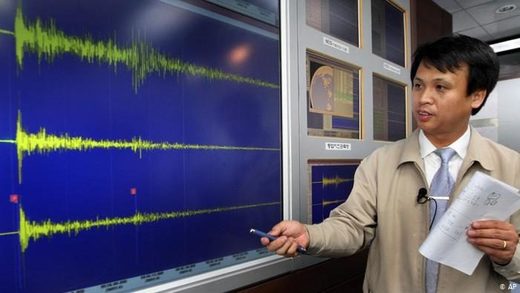 Seismologists in South Korea are concerned about an unusual rash of earthquakes that have shaken the peninsula in recent weeks, with some suggesting that this sudden upsurge in seismic activity might be a precursor to a major — and potentially very destructive — earthquake.
The Korean Peninsula is not traditionally considered to be a part of the so-called Ring of Fire, the seismically active fault lines that run around the rim of the Pacific Ocean.
However, seismologists are looking at whether shifting tectonic plates might become a new normal for the Koreas.
Last week, the Korea Meteorological Administration reported a magnitude 2.8 tremor in Wanju County, in the far southwest of South Korea. Although there was no damage reported from the weak quake and nobody was injured, this is the first time since December 2014 that a tremor with a magnitude above 2 has hit the region.