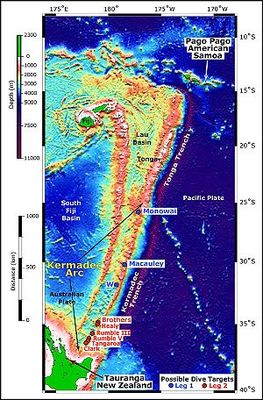 A powerful magnitude 7.8 earthquake struck near the Kermadec Islands in the South Pacific Ocean on Thursday, triggering a tsunami alert for New Zealand and Tonga, the U.S. Geological Survey reported.
The quake struck at 7:03 a.m. Its epicenter was 131 miles east of Raoul Island, part of the Kermadec archipelago, and was only 30 miles deep, the USGS said.
The Kermadec Islands are a remote outpost that are generally uninhabited aside from a weather station and a hostel for visiting New Zealand scientists.
The U.S. Pacific Tsunami Center said that it did not yet know whether an actual tsunami had developed but said that if it had, it would hit East Cape in New Zealand within two hours and Auckland within three hours.