We had a
chat with the Cassiopaeans
the other night and got in a few questions about Comet Elenin, to wit:
Q: (Andromeda) Is the outburst of asteroid 596 Scheila related at all to Comet Elenin?

A: Yes. And other bodies. See McCanney.

Q: (Andromeda) So what caused that asteroid to become a comet?

A: It became electrified!
In case you don't know, 596 Scheila is an asteroid that suddenly began behaving like a comet this past December. See
HERE
for some nice images.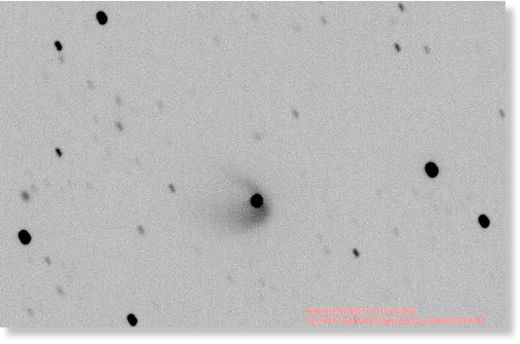 As I've mentioned before, James McCanney's Plasma Theory of Comets is quite interesting and deserves some consideration. I understand from a few people who have written to me about it that McCanney isn't the only one approaching the problem from this direction: there is also Wallace Thornhill and David Talbot, but I haven't yet had time to explore what they are saying.
Anyway, in respect of the above remarks by the Cassiopaeans regarding McCanney's theories vis-à-vis 596 Schiela, my astronomer friend made the following comment to me in a private communication:
The activity of Scheila started roughly at the same time as the storm on Saturn. Can it be because of an alignment Saturn-Elenin-a few belt asteroids-Scheila?
He included a graphic showing the alignment: