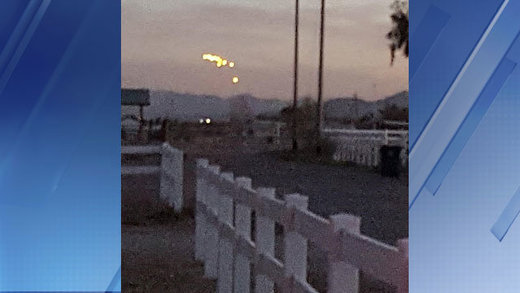 Did you see anything strange in the western skies tonight?
Some folks did, and viewers sent us in pictures of a string of lights in the sky near Buckeye.
So far no one is sure what those mysterious lights are, but some think they are military flares.
We checked with Luke Air Force Base but were told the base is not holding any training exercises.