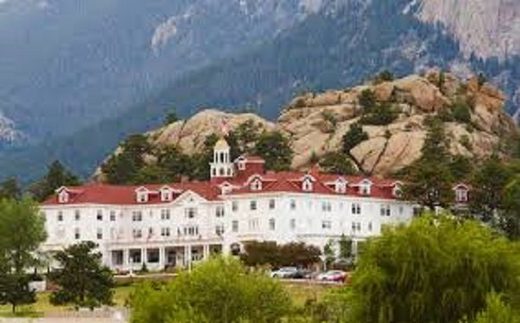 There are few adaptations of Stephen King's horror novels better than
The Shining
. It's a well-known fact that King was inspired to write it while staying at the stately Stanley Hotel in Estes Park, Colorado. As a result, the hotel has become a center for paranormal investigations and ghost sightings. The latest occurred last month when a family that had taken a spirit tour while visiting the Stanley noticed what appears to be two apparitions in one photograph.
John Mausling, his wife Jessica Martinez-Mausling and their children visited the
Stanley Hotel
, a popular tourist spot near the Rocky Mountain National Park, in September. None remember seeing anything unusual on their
spirit tour
, a popular guided trip through the hotel highlighting its haunted history, but it wasn't hard to spot something strange in one of the photographs of their guide on a staircase. Taken from above, the shot shows what appears to be a ghostly apparition of a girl near the guide and a second glowing apparition next to her.
Being of sound mind and body, the Mauslings immediately contacted not the Stanley Hotel, not the police, not the Ghostbusters (neither the females nor the males) but the Huffington Post, which
reported
their account and published the photograph.
They commented that no one in their family nor the tour group remembers seeing a young girl, which is what most people who see the photo think the larger shape is.
That includes
Ben Hansen
, the host of "Fact or Faked: Paranormal Files," who told Huffington Post that he didn't see anything abnormal, so it could definitely be paranormal.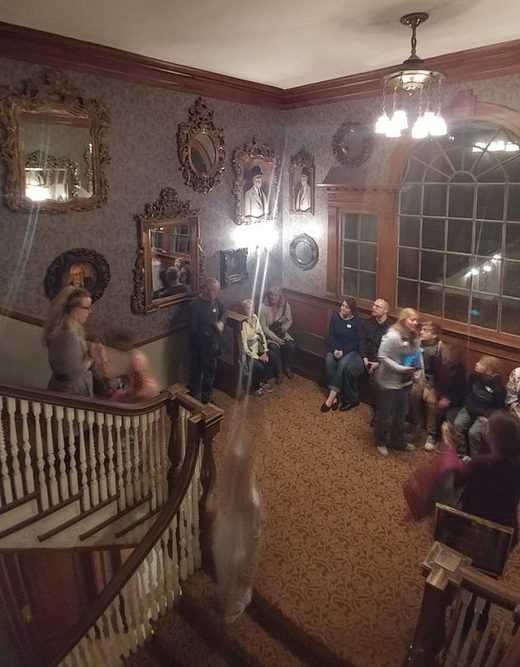 "I really like this photo. Assuming that it's not doctored, it ranks up there as one of the best photos of possible paranormal evidence I've seen. If it is faked, I've got to hand it to them for their level of detail and creativity because there's usually enough easy signs to suggest hoaxing."
See entire article
here