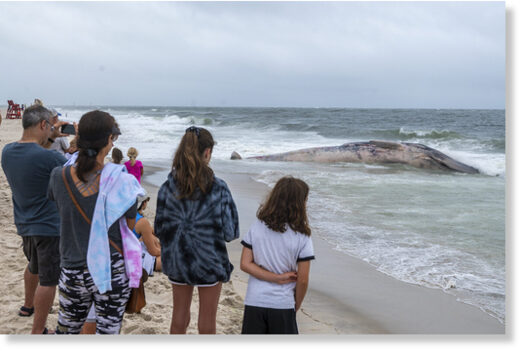 A 54-foot decomposing fin whale that washed up on Barnegat Light's 19th Street beach Sunday morning would be too large to be disposed of any other way than burying it, according to the director of the Marine Mammal Stranding Center who was consulted after the whale washed up.
Bob Schoelkopf, director of the Brigantine-based stranding center, said a necropsy would not be performed. "The animal had been dead too long."
The definitive cause of the male whale's death was "hard to tell," Schoelkopf said, because "it had been dead for several days." The carcass showed "large shark bites."
"We think the animal may have been struck by a freighter, a large ship."