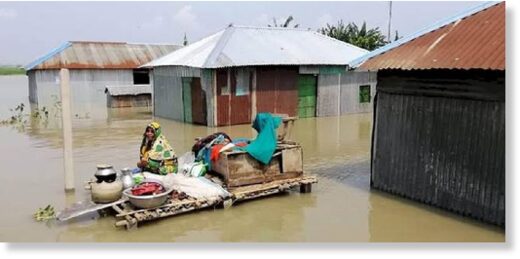 With thousands of people still marooned by floods, river erosion has taken a serious turn at least in six districts.
Many houses, vast areas of cropland and other structures have already been devoured by rivers, while many other structures are at risk.
The flood-hit people are passing hard days amid shortage of food and drinking water, though government officials concerned are saying that measures have been taken to distribute relief materials.
A bulletin of Flood Forecasting and Warning Centre said 14 rivers in the country were flowing above the danger level yesterday.
"In next 24 hours, the flood situation in low-lying areas of Kurigram, Gaibandha, Jamalpur, Bogura, Tangail, Sirajganj, Pabna, Manikganj, Rajbari, Shariatpur and Faridpur districts may deteriorate," it said.