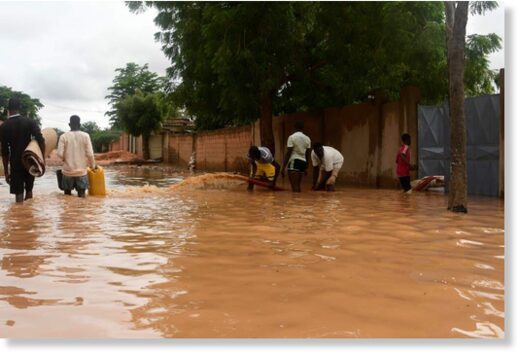 Update 28 August 2020:
Red Cross Society of Niger (RCSN) reported that as many as 868 houses were destroyed by flooding of the Niger river in Niamay that began 23 August.
A total of 2,283 households (approximately 15,981 people) have been affected with many of them displaced and taking refuge in local schools or host families. One fatality was reported.
The Niger river at Niamey reached 6.69 metres on 28 August 2020. Danger mark here is 6.2 metres and the previous record high was 6.4 metres.