Thousands of feet below the bottom of the sea, off the shores of Santa Barbara, single-celled organisms are busy feasting on oil.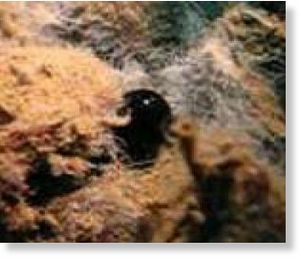 Until now, nobody knew how many oily compounds were being devoured by the microscopic creatures, but new research led by David Valentine of UC Santa Barbara and Chris Reddy of Woods Hole Oceanographic Institution in Massachusetts has shed new light on just how extensive their diet can be.
In a report to be published in the Oct. 1 edition of the journal
Environmental Science & Technology
, Valentine, Reddy, lead author George Wardlaw of UCSB, and three other co-authors detail how the microbes are dining on thousands of compounds that make up the oil seeping from the sea floor.
"It takes a special organism to live half a mile deep in the Earth and eat oil for a living," said Valentine, an associate professor of earth science at UCSB. "There's this incredibly complex diet for organisms down there eating the oil. It's like a buffet."