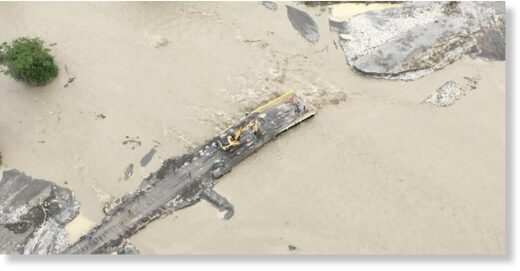 Wide areas of Colombia have
seen heavy rainfall since the start of July. According to the National Unit for Disaster Risk Management (UNGRD), the rain has caused over 80 incidents of flooding or landslides in 19 departments of the country, with over 5,000 families affected.
Meta, Putumayo and Antioquia Departments
Flooding in Meta Department affected the municipalities of El Castillo, Lejanías, El Dorado, Guamal, Cubarral, Granada, Acacias and Villavicencio. The departmental government reported on 06 July that 1,245 families were affected and 131 families evacuated.
Twenty-four homes, several bridges and over 1,000 hectares of crops have been damaged.
The Meta government said the Ariari, Guape, Guamal, Guayuriba, Urichare, Cumaral and La Cal rivers all overflowed after heavy rain in early July.
Hundreds of homes were damaged by flooding in Sibundoy and Mocoa municipalities of Putumayo Department on 04 July, 2020. Media report over 2,000 families were affected.