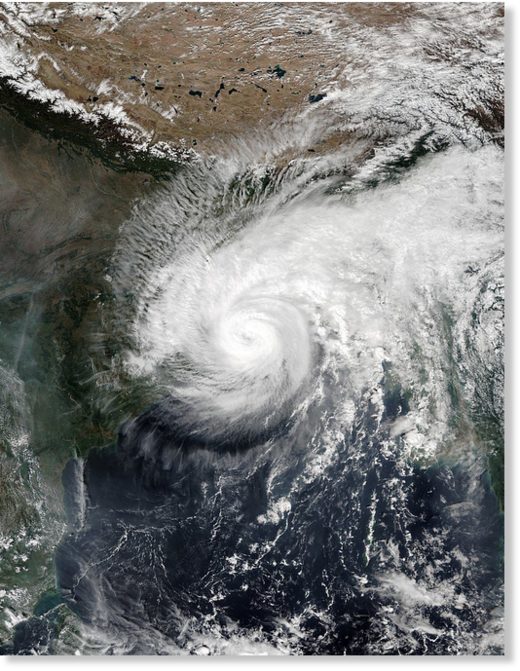 At least 24 people have died and more than 2 million displaced after Tropical Cyclone 'Bulbul' hit coastal areas of Bangladesh and the states of West Bengal and Odisha in north east India.
Bulbul made landfall in West Bengal on 09 November, 2019, with wind gusts of 135 km/h. According to media reports, the fatalities and much of the damage were the result of the strong winds.
Over 26,000 houses have been damaged in West Bengal and Odisha, India, where 12 people have died as a result of the storm. Over 120,000 people were moved to safety.