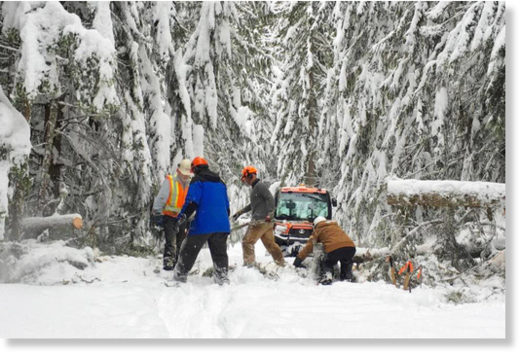 Plenty of snow is usually a good thing for the Larch Hills cross-country ski trails, but January's snowfall and the accompanying downed trees has been a challenge for those who maintain the area.
"It's been really difficult," said Larch Hills Nordic Society president Ed Bouma. "I would say we've probably removed between 700 and 800 trees so far, and they're still coming down."
Bouma says it won't be until the summer when trees downed on some of the trails that aren't trackset can be removed.
Volunteers with the necessary experience have been assisting with the tree removal - a job that is not without risk. For example, while two people were cutting up two trees near one another on Larch Hills Road, another tree fell between them.