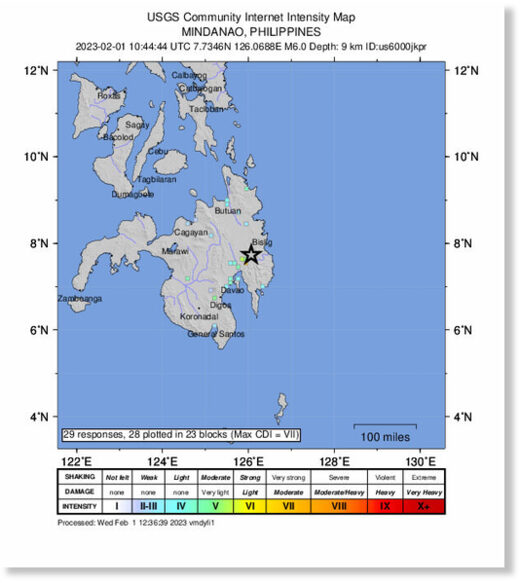 A 6.0-magnitude earthquake rocked the southern Philippines on Wednesday, the US Geological Service said, with local authorities warning of aftershocks and possible damage.
The quake struck at 6:44 pm (1044 GMT), near Monkayo municipality in Davao de Oro province on Mindanao island.
There were no immediate reports of major damage.
"It was quick and lasted for 15 to 20 seconds," said police Corporal Lucita Ambrocio, who is based in the nearby municipality of New Bataan