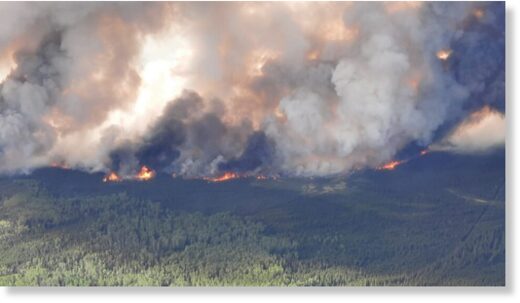 The Donnie Creek fire has grown in size yet again.
According to the B.C. Wildfire, the fire is bigger than all of the fires that burned in B.C. last summer combined.
It is 168,395 hectares, an increase from yesterday's size of 157,500 hectares.
The weather is contributing to fire activity. The clouds are decreasing the fire activity since yesterday compared to the erratic activity from the weekend. However, the fire is pushing southeast due to winds from the west.
"We are looking at warmer temperatures tomorrow and full sun. No precipitation coming either. And, the relative humidity is dropping and that just means the air is getting drier around the fires," explains B.C. Wildfire's Information Officer Bryan Zandberg.