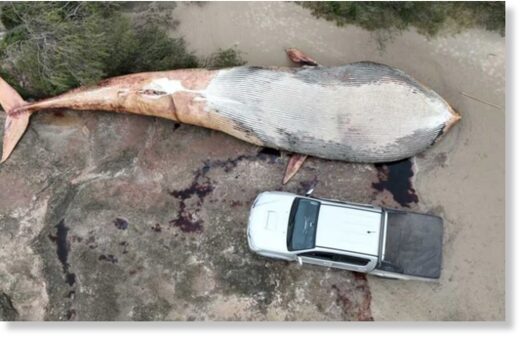 Uruguayan authorities reported Wednesday the discovery of a dead 15-meter whale on the River Plate beach of Colonia
, believed to be the first such discovery in the past 100 years.
The mammal, found Tuesday, appears to have been dead for days and is believed to have succumbed to heavy rains.
The owner of the Kerayvoty reserve, Julio Medina, said that help would be sought from the National Directorate of Aquatic Resources (Dinara). He also noted that the animal appeared to be a blue whale.