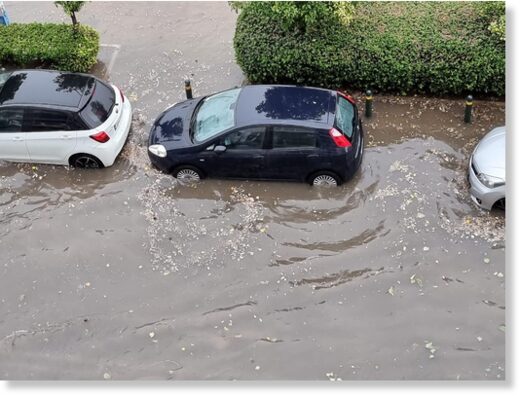 The first winter storms of the season have been battering Greece since Saturday, causing streets to flood on Sunday as a result of the heavy rainfall.
The National Meteorological Service of Greece (EMY) renewed its emergency notice issued on Thursday as a severe weather system called "Eva" is causing hazardous weather conditions across most of Greece.
The severe weather is expected to last until Monday morning.
Until then, Civil Protection strongly recommends that citizens avoid unnecessary travel, and advises against attempting to cross any torrents, streams, or flooded roads, either on foot or in a vehicle.