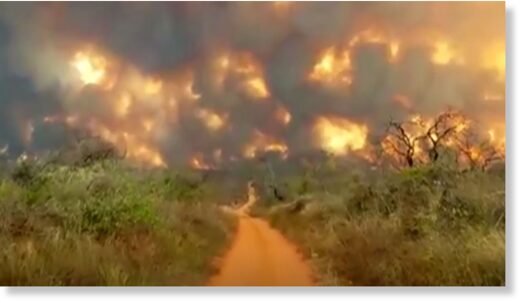 An area twice the size of greater London has burned in an area home to an isolated indigenous community, near the Brazil border.
More than 1,000 square miles of Bolivian forests have been destroyed by wildfires, authorities say.
So far 280,000 hectares, an area equivalent to just less than twice that of greater London, has been devastated in a southeastern region bordering Brazil and Paraguay.
As of Friday, Bolivia's Santa Cruz fire department said 15 fires have yet to be contained and continue to threaten, among others, the Nembiguasu conservation area.