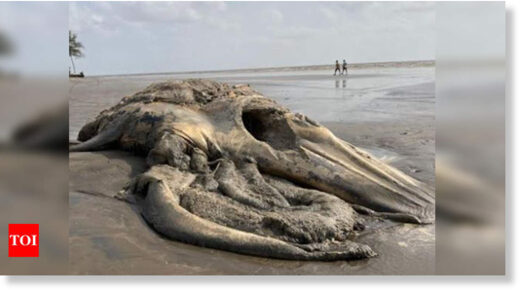 An 18-feet-long carcass of a whale was washed ashore at Malvan near Nargol beach in Valsad on Wednesday. Forest officials could not confirm the species of the whale since it is decomposed.
Locals spotted the carcass early on Wednesday and they alerted forest officials. A team of forest officials visited the spot and collected samples for further investigation to find out if the whale was killed or died naturally.
"Its postmortem is not possible since the carcass is decomposed. We will try to find out if it is natural death or if it was killed," deputy conservator of forest Yadu Bhardwaj told
TOI.