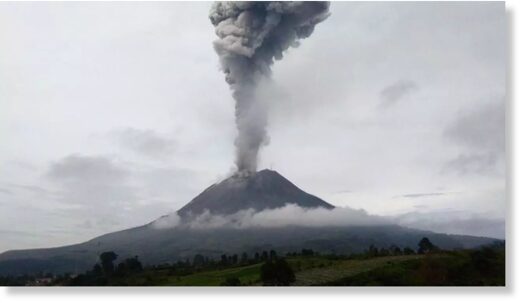 Indonesia's Mount Sinabung erupted on Friday, spewing a massive column of smoke and ash up to 2,800 metres into the sky.
The volcano in North Sumatra province started belching ash and volcanic material at 9 am and the eruption lasted almost six minutes, a local geological agency said.
Images showed a thick column of ash spewing from the inside of Sinabung towards the east.