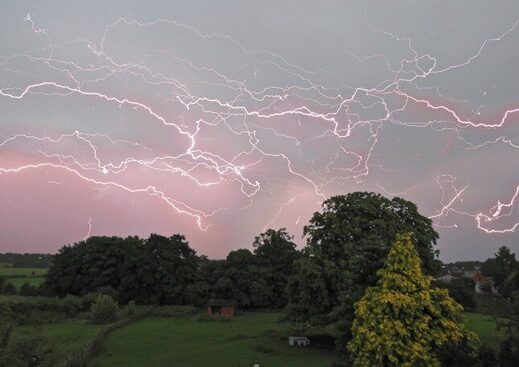 A number of houses have been destroyed by lightning during devastating storms across the country.
Homes in Merseyside, Birmingham and Sheffield have been pictured up in smoke after they were struck by huge forks of electricity yesterday night.
Fire brigades across the UK had to scramble to the scenes of the fires to get them under control and ensure those inside were safe.
Emergency services were called to one home in Barnston Road, the Wirral, shortly before 8pm last night when Merseyside was being battered by heavy rain, thunder and lightning.
It is believed a fork of lightning hit the house causing the fire, but it is not yet clear whether anyone was inside at the time.